As is tradition with Experience Days articles, we must begin with some back-story to the topic we're covering, just so you're fully aware of what you're getting yourself in to. Helicopters are what's known as rotorcrafts, meaning they can achieve flight using rotary blades that allow them to move in all directions, and take-off/land vertically. If you've read our article on flying lessons, then you'll know that flying contraptions have been around in ancient China for thousands of years, and same goes for rotorcrafts – in fact, the first helicopter was a toy for Chinese children!
From then it all gets very experimental; the Russians, French and English lead the way in aircraft design, adapting the toy to hold heavier weight and be made of wood and metal. But of course, let's not forget about Leonardo Da Vinci himself, who designed the 'aerial screw' that acted as a blueprint for all other designers to build on.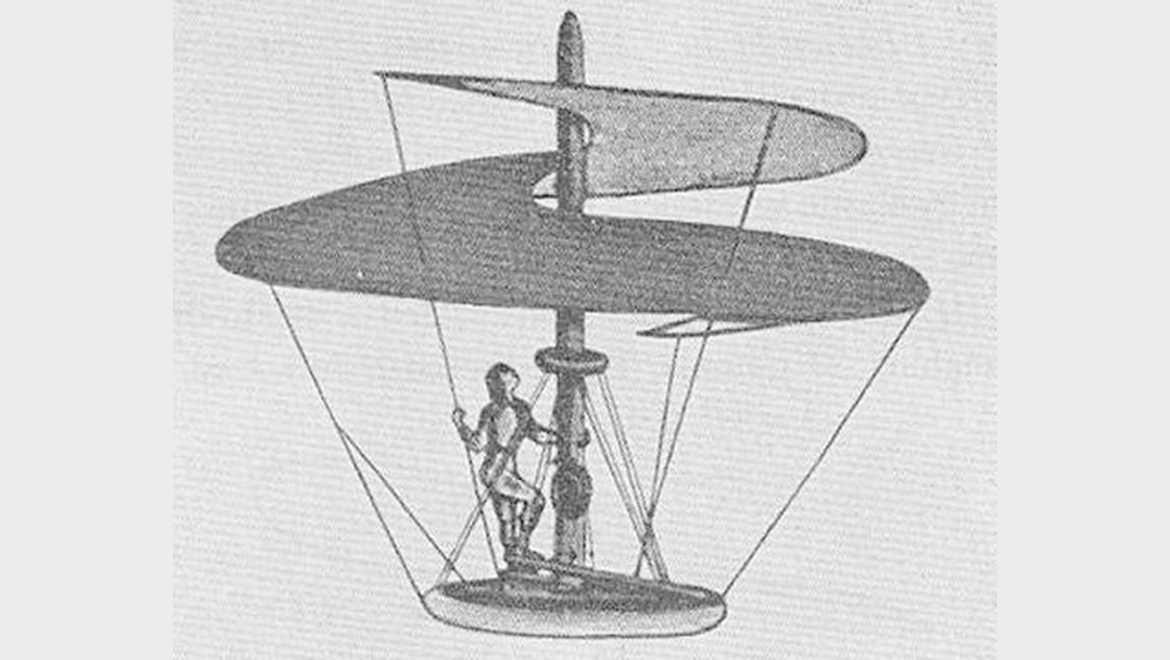 Fast-forward to the type of helicopter we recognise today, and you reach the 1940s, where World War II increased the demand for small aircrafts that were efficient in movement and speed. Once the turboshaft engine was invented for helicopters by Joseph Szydlowski, the rest was history.
In the modern era, helicopters are used for a multitude of tasks that were previously impossible for light aircrafts. Due to their ability to hover, take-off and land vertically, choppers are ideal for reaching difficult places and are therefore often used in rescue missions and as air ambulances. As well as rescue operations, helicopters can also be used to 'water bomb' wildfires, lift heavy equipment using strong cables, and drop military personnel with pin-point precision. Is there anything these machines can't do?!
It's no wonder so many people are eager to fly a helicopter, and we're here to tell you it's easier than you think, and you can find helicopter lessons in almost all the South African provinces. Some give the cost up front, others are price on demand, but with each of our top picks you're guaranteed an unforgettable experience fulfilling your aviation dreams. It may even be the start of a journey towards a licence!