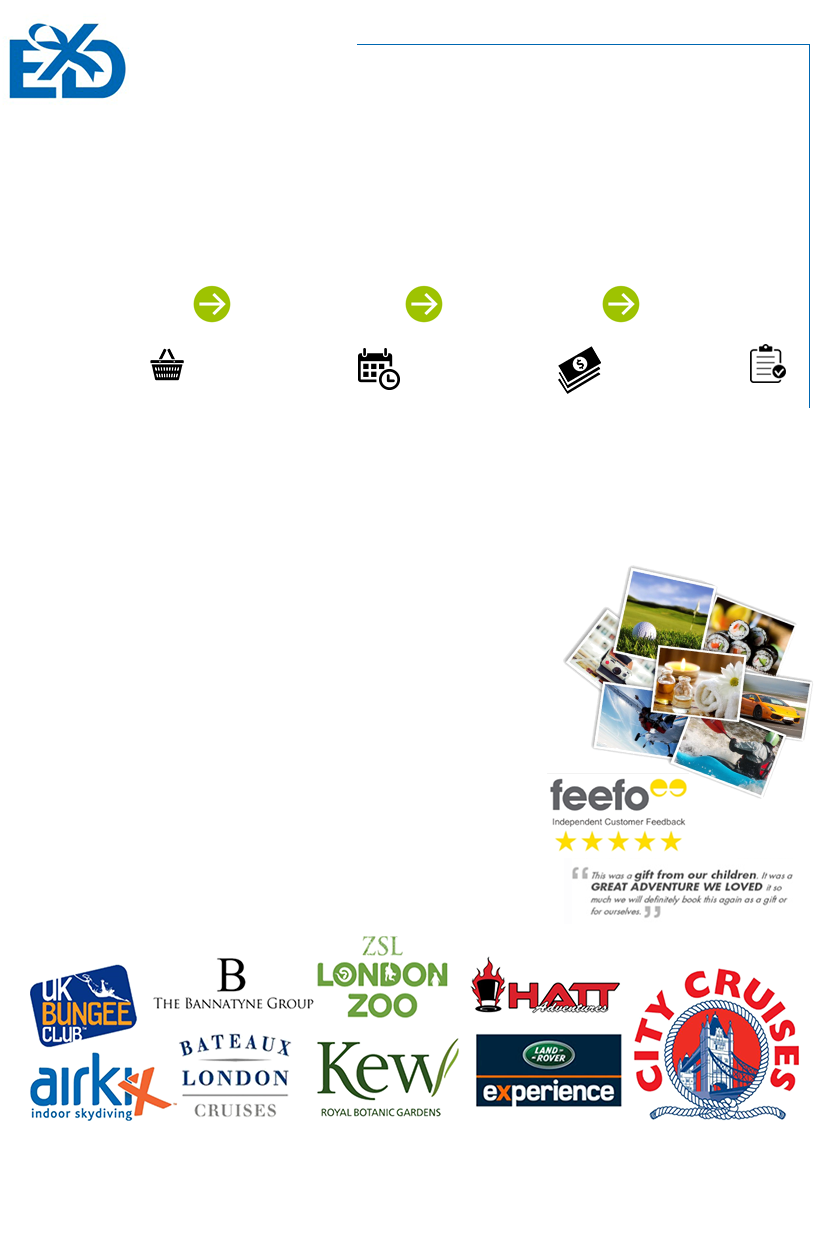 Since 2004 Experience Days has partnered with industry leading activity providers in the US and UK to bring a little adventure into our customer's lives. From Skydiving Centres to Spas, from Hang Gliding Instructors to Hot Air Balloon Companies, we've built long term relationships with our partners. Our aim isn't to compete with you, but to introduce new customers from the gift market that you may not normally reach.
A customer looking for a unique gift purchases an e-certificate from Experience Days.
Recipient redeems their voucher online and receives your contact details in order to make a booking.
Payment for the booking is sent to you upon redemption, along with the recipient's contact information.
The booking goes ahead and the customer leaves a fantastic review!
No Upfront or Recurring Costs
No fees for adding experiences to our site. No recurring fees ever. No costs for changes or additions. No cost for promotions or additional marketing exposure via blogs and social media.
15% commission reflected in a wholesale rate paid to you by Experience Days, e.g. We pay R320 for an R400 activity. Non VAT registered providers by arrangement with minimum of 20% discount.
Experience Days invests significant resources into online marketing. We rank very well in organic searches in the major search engines for industry gift terms ("Experience Days", "Experience Gifts", "Experience Vouchers" etc.) as well as individual experience terms ("Helicopter Tours", "Bungee Jumping", "Flying Experiences" etc.). We also execute targeted pay-per-click marketing campaigns to help customers find our site. We have the largest social media following in the gift experience industry (60,000+ Facebook Fans) and run regular promotions and competitions to engage and grow our audience. We market so you don't have to.
Our List of Service Provider Partners includes over 500 Companies of all sizes across the United Kingdom.
Experience Days | www.ExperienceDays.co.za | partners@experiencedays.co.za | 0845 862 9911