If you're a regular follower of our listicles you'll know that we often start with a brief history of the subject in question, but that's fairly easy when the topics are cars, aeroplanes, spas or winemaking. When it comes to canopy tours, ziplines, and high ropes courses, the history is sporadic and vague. Do we mention the elusive Korowai tribe that lives in trees to avoid the dangers of the forest floor? Or perhaps the ancient Greeks who used tree-top obstacle courses to test the strength of their warriors? There are many ways in which people have made use of natural woodland to serve a purpose, and the tourism industry is no exception.
The history of zip-lining is slightly more specific, as many cultures used the method to transport food, tools, and even people between locations that were obstructed by a river or valley. Over time the ropes and wires got stronger, and as safety regulations improved so did the number of people willing to partake in the activity increase. This lead to a boost in 'eco-tourism', which flourished in Costa Rica in the 70s before spreading to other parts of the world. Zip-lines provide fun and exciting means of reaching uninhabited forests, witnessing indigenous animals in their natural environment and learning from expert tour guides about the surrounding eco-system. An experience that's thrilling and educational? Count us in!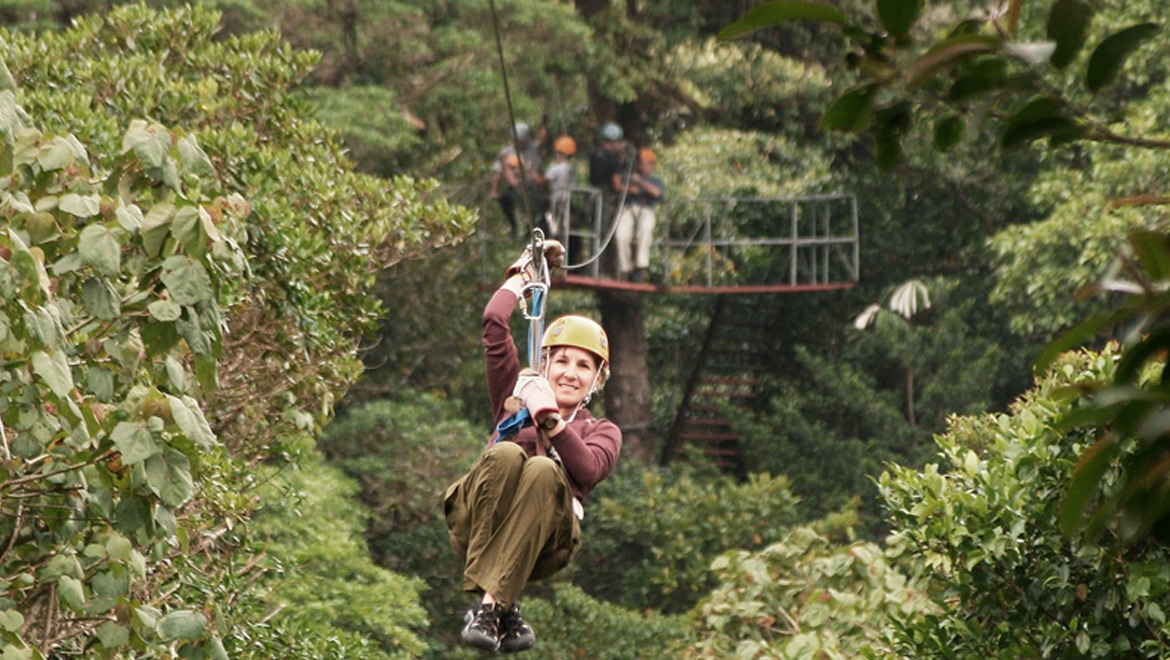 High ropes courses are often used for team-building activities, as they involve large groups of people and instructors will encourage participants to cheer each other on, boosting everyone's morale and sense of accomplishment. High ropes also involve more physical skill than zip-line tours, so this may factor in when you're deciding the kind of adventure day you want. If it's all a bit confusing then fear not, in the next section we summarise the best sky-high experiences in the country, doing all the hard work so you don't have to! (Except for the actual tree-top experience, that's all down to you). Read on for more inspiration!