The story behind the invention of the Segway is a rather heart-warming one, starting with creator Dean Kamen who was tired of the ineffectiveness of modern wheelchairs. The world is a very uneven place, filled with cobbled streets, winding stairs and unfinished road surfaces, a true nightmare for those with mobility issues who just want access to the places that able-bodied people take for granted. The problem with this, according to Kamen, is that these tough terrains are difficult to balance on, and so he invented a self-balancing machine that could overcome obstacles and changes in elevation (a far cry from his first invention at the age of 5; an automatic bed-maker).
The result? A machine that reacts to your movements, moving forward or backward depending on which way you're leaning, and remaining upright and still when you step off. Segway personal transporters can climb up and down stairs, turn on the spot, and even travel off-road over grass, dirt and rocks, making them great for a whole host of activities. Better still, because they're lithium-ion battery powered, they give off zero emissions and are far better for the environment than petrol or diesel-powered vehicles. The top speed may only be 12mph, but for short journeys this really isn't a problem.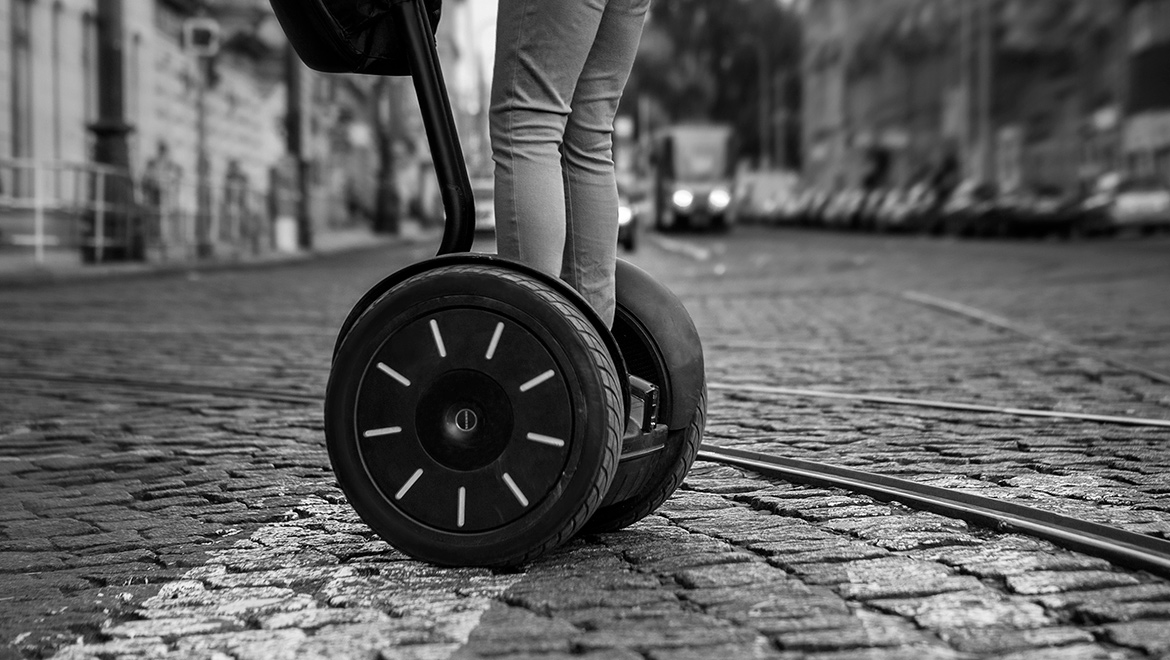 Segways were first available to the public in early 2002 via Amazon, and a new model can currently be purchased for around R35,000. The problem users are facing today, however, is the vague rules and restrictions applied to Segways in regards to road usage, and how Segways are classed on the vehicle spectrum. On private property, Segways can be used freely, and many companies are now training their staff to use them around large warehouses as long as the correct procedures are laid out. In the USA, it depends on the state as to whether you can ride a Segway on sidewalks, roads, and public pathways, and in the UK, Segways are illegal on pavements but are allowed on roads providing the driver has registered the vehicle, taxed and insured it, and has a valid driver's licence. In South Africa, the laws are slightly less set in stone. As of late 2015, the Department of Transport had yet to confirm any rules or regulations on Segway use, and nothing seems to have changed since then. That said, with the increase in other countries accepting Segways as legitimate modes of transport, South Africa shouldn't be far behind – and that doesn't mean you can't find places to ride one!
Since Segways are expensive to buy and fall under a lot of road laws, the tourism industry is currently leading the way in making Segways accessible to the public. The USA and Europe may have countless city Segway tours, but Segway experiences in South Africa take place in vineyards and nature reserves, far from the hustle and bustle of the general population. A Segway tour is the perfect way to experience the stunning scenery and weather of South Africa, as you can cover more ground and still be immersed in the natural beauty – read on to find out just where you can hop on these futuristic machines across the country!